Our Team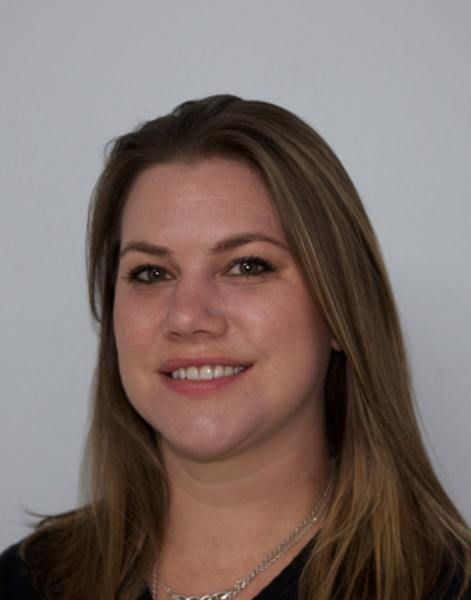 Rita – Dental Hygienist
Rita joined the Whitemarsh Family Dentistry in June of 2019. She graduated from Montgomery County Community College at the top of her class. She is passionate about helping and educating her patients on all their oral health needs. Rita has worked in the dental field for over 4 years and has been in the health care field for nearly 10 years. Her love of dental hygiene motivates her and her patients to maintain a healthy and beautiful smile.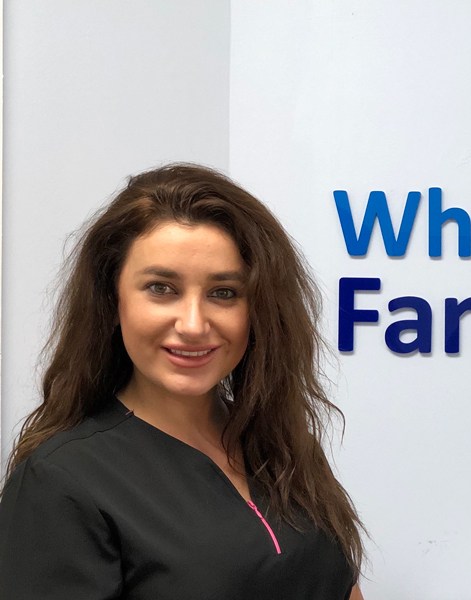 Ana – Dental Assistant
Ana Bondari grew up in Republic of Modova and has the Bachelor Degree in Foreign Languages and Communication Sciences, due of it she is speaking 4 languages: Romnanian, Russian, Enghlish and French. Enthusiastic and curious to discover the world, Ana use to live and travel in many coutries from East of Europe. In 2014 moved to United States, hardworking person and enjoying to be chllenged to learn new things. Ana joined dentistry in the beginning of 2018, her favorite part of it is seeing the positive life-changing results that cosmetic dentistry can provide for patients. She is caring about what she is doing, making sure that our patients fell comfortable and leave happy. In her spare time Ana do modeling, reading, working out, practicing yoga, participating for fashion shows and spending time with her friends. She loves beauty in all the meanings, being as well a make-up artist and having a big passion for fashion, design and photography.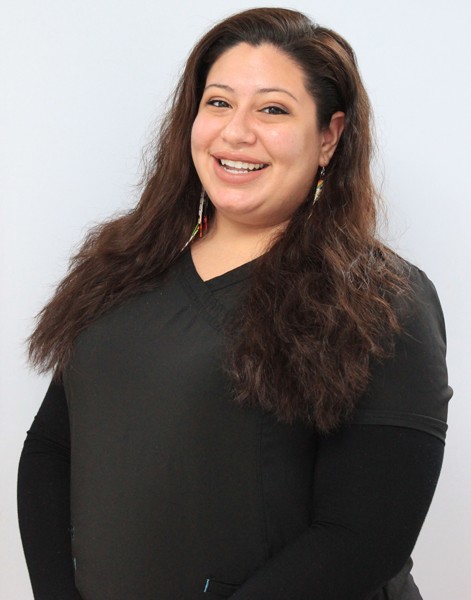 Robyn – Treatment Coordinator
Robyn is a receptionist with Whitemarsh Family Dentistry. In this role, Robyn manages the front-end providing information pertaining to insurance information, financial responsibility, scheduling, and patient care.
Before joining Whitemarsh Family Dentistry in 2019, Robyn worked for 10 years in a diverse range of organizations, including The College of New Jersey and Montgomery County Community College Bookstores as department managers, program coordinator and a spokesperson for The Museum of Indian Culture, American Indian Community House youth ambassador, and numerous other non-profit organizations. Robyn's varied background in management, customer service and public relations has provided the perfect foundation for her role here at Whitemarsh Family Dentistry.
Robyn enjoys traveling across the US and Canada with her husband and three children for Powwows. Robyn and her family commit themselves to community service through educational programs on Native culture and dances. She is also a bead artist specializing in Native jewelry.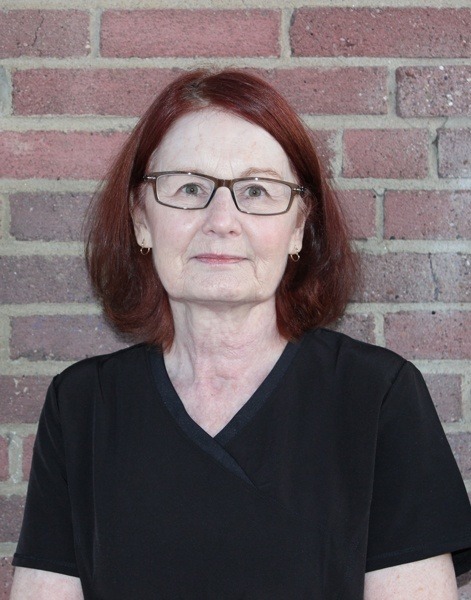 Jackie – Dental Assistant